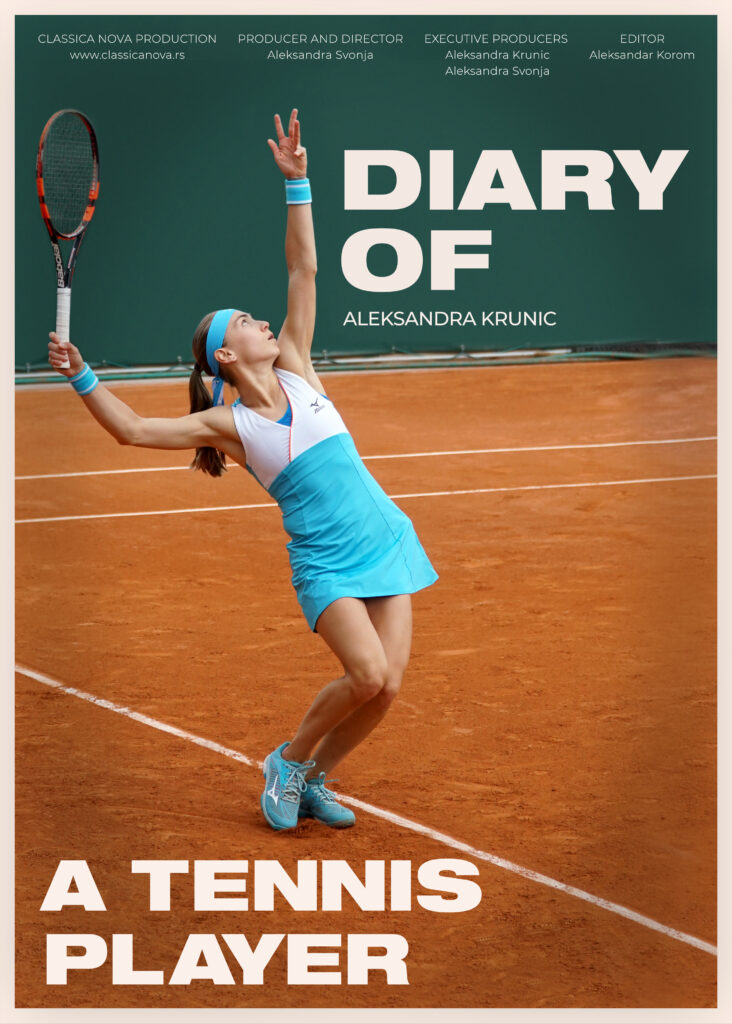 Diary of a Tennis Player: Aleksandra Krunic
A documentary film follows a life of a famous tennis player during an entire tennis season
Documentary film Diary of a Tennis Player follows Aleksandra Krunic during one of the most challenging seasons in her career.
Filmed in more than 12 countries, this film gives us a valuable insight into the life of an athlete, a life which is full of ups and downs and constant travel.
This documentary film was awarded at the New York International Film Awards and Toronto International Women Film Festival. It is in the official selection of a Sport Film Festival "Paladino d'Oro" which will be held in November 2022, in Palermo.