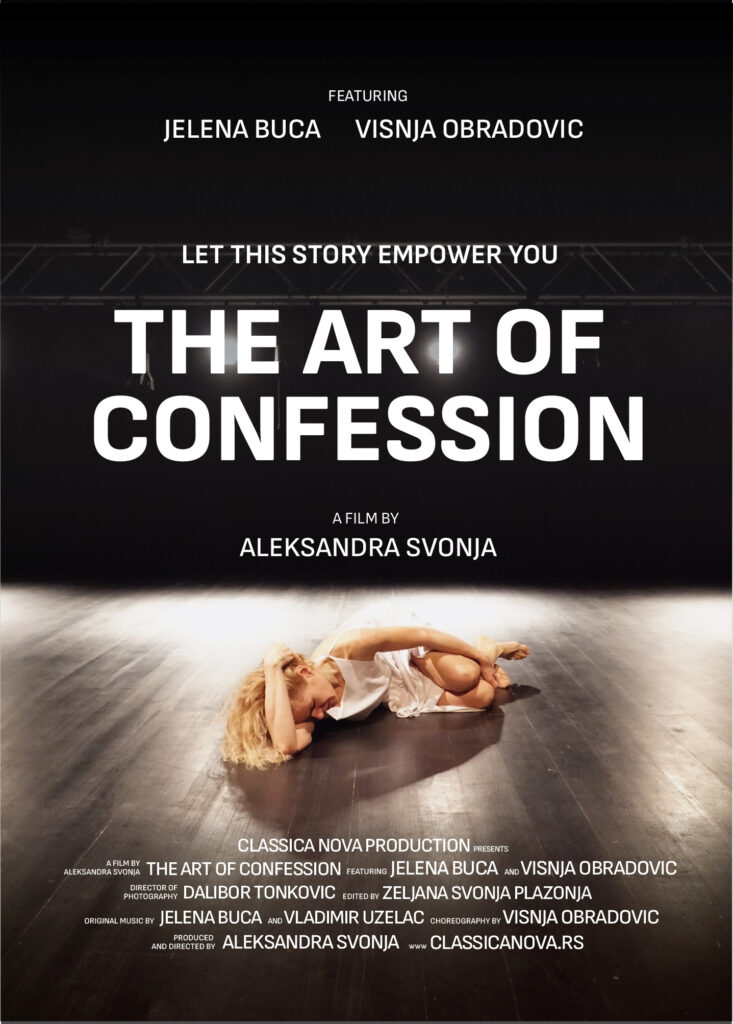 A short documentary film in which the singer and composer Jelena Buca shares her story of surviving an attempted sexual assault.
Jelena Buca, a famous Serbian singer and composer, decides to share her story of surviving an attempted sexual assault. The film showcases Jelena's courage and strength in facing her trauma and using her music for healing.
In the film, Jelena reveals her story, taking us back to the night of the assault. Through narration and emotional storytelling, Jelena depicts how she felt and how she struggled with the aftermath of the attack on her physical and mental health. With her is actress/dancer Višnja Obradović who interprets her words through physical storytelling, creating a visual story that further emphasizes her emotional burden.
Like many others who have survived violence, Jelena faced a difficult path to recovery. In the film, she shares her experience of finding support and successfully overcoming the traumas that followed her. In addition, she uses her music as therapy, allowing her to express her feelings and encourage others to speak out about their experiences.
Through her story and music, Jelena becomes a voice that is heard in the fight against sexual violence. The film ends with Jelena's performance in which she sings her original song, highlighting the power of her words and music as a means of healing. She encourages other survivors to speak out about their experiences and provides hope and inspiration to those going through similar situations.
"The Art of Confession" is a powerful and inspirational film that shows the importance of speaking out about sexual violence and the power of music in the healing process. Jelena's story is a testament to her strength and courage in sharing her trauma and supporting others to do the same.
Director: Aleksandra Svonja
Producer: Aleksandra Svonja
Director of Photography: Dalibor Tonkovic
Editor: Zeljana Svonja Plazonja
Original music by: Jelena Buca and Vladimir Uzelac
Choreographer and dancer: Visnja Obradovic
Snimatelj: Aleksandar Korom